2 ways to order. Add to cart, or email us and we will invoice you.
Rad Ft and Classic crampons
Both come with 1/4″ and 1/2″ posts to maximize engagement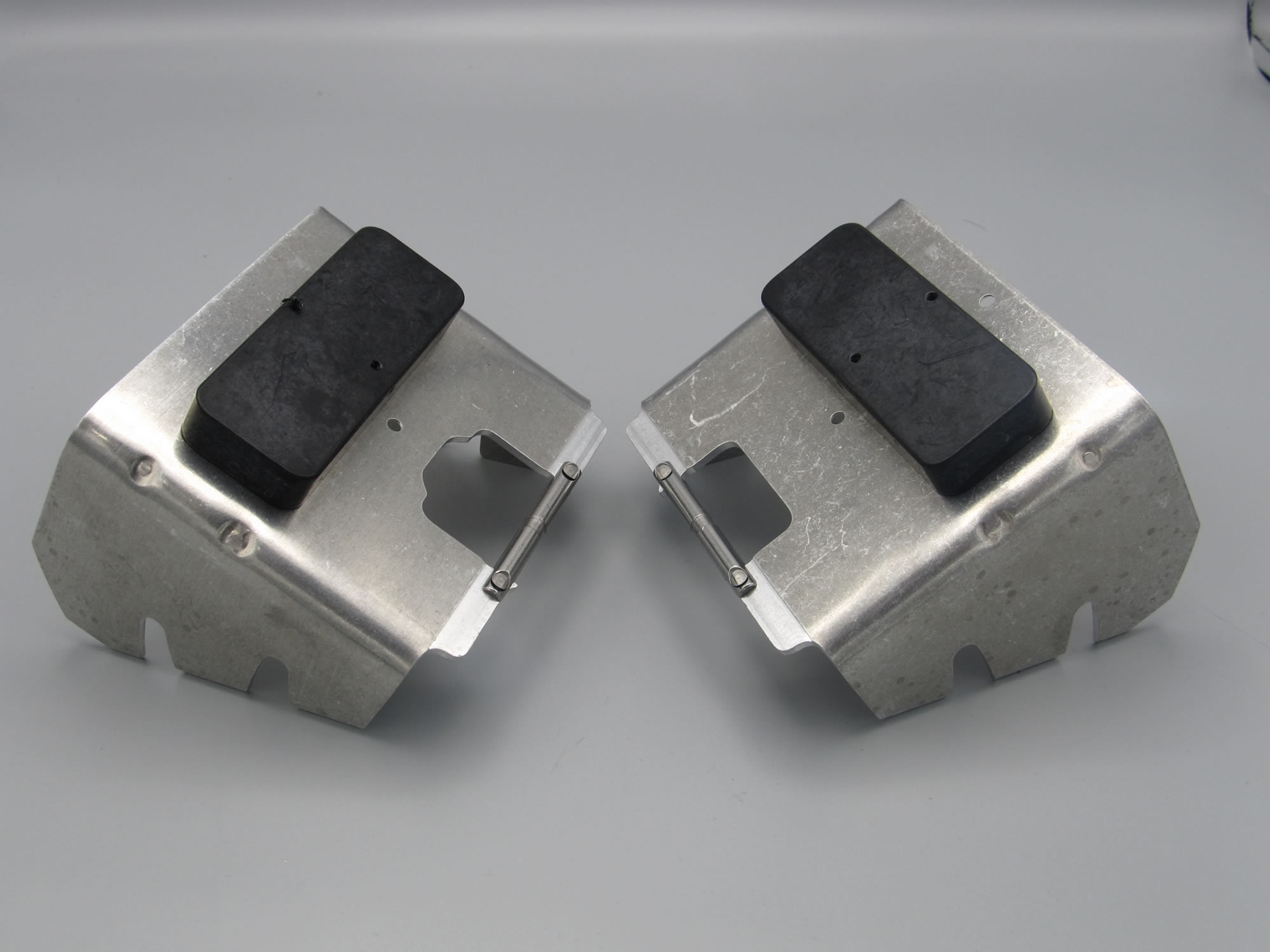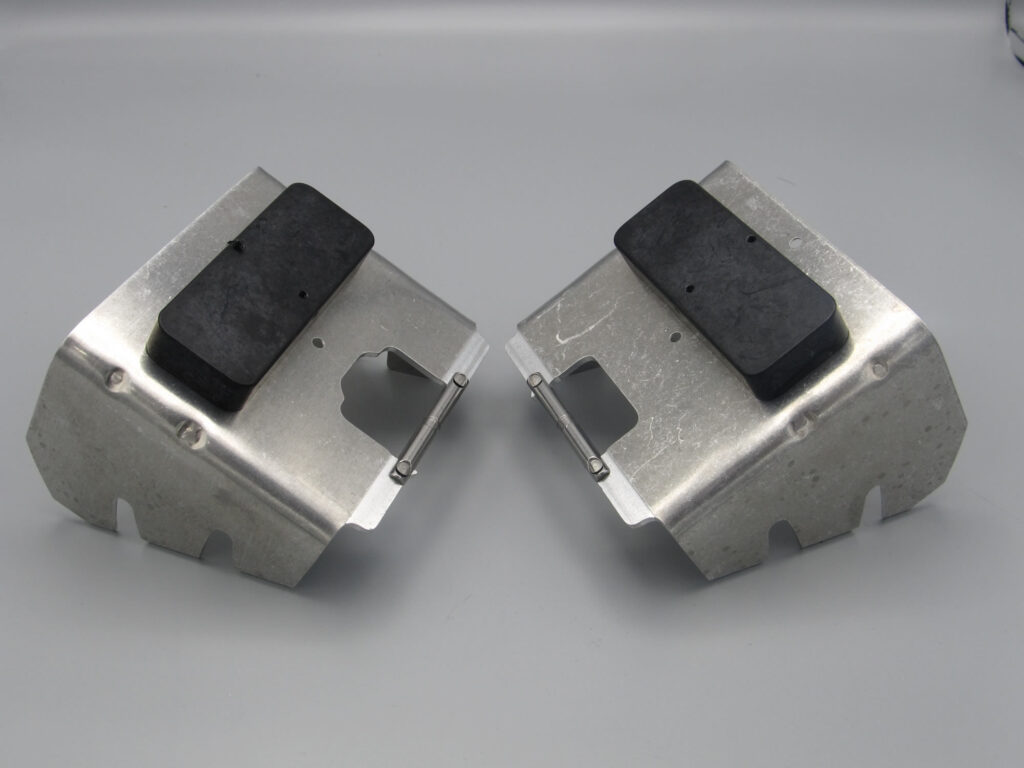 Why B & D crampons?
We provide a crampon solution that provides top level performance with tight sizing and posts that lets you get maximum bite, along with a strong interface. See Below For Details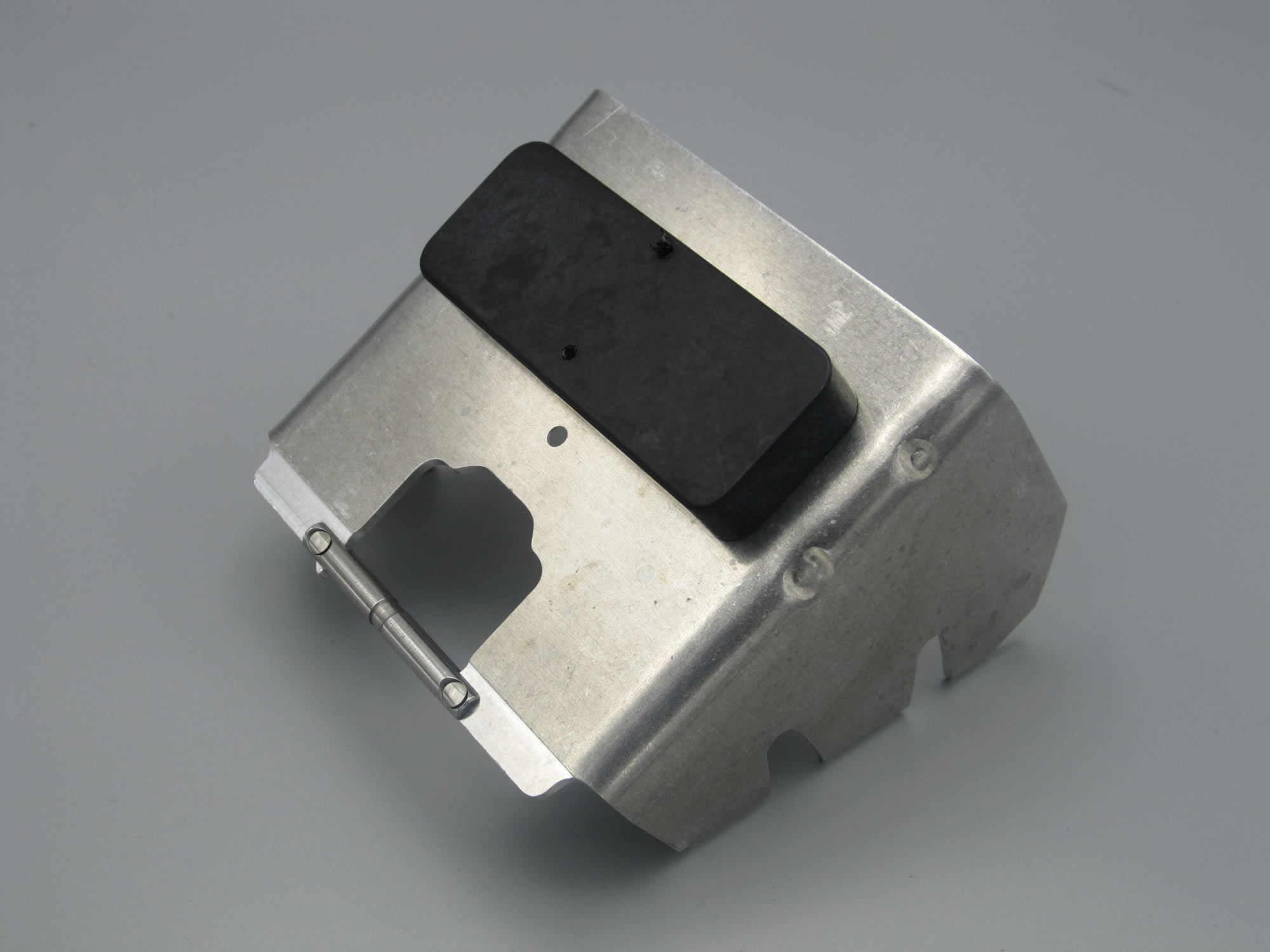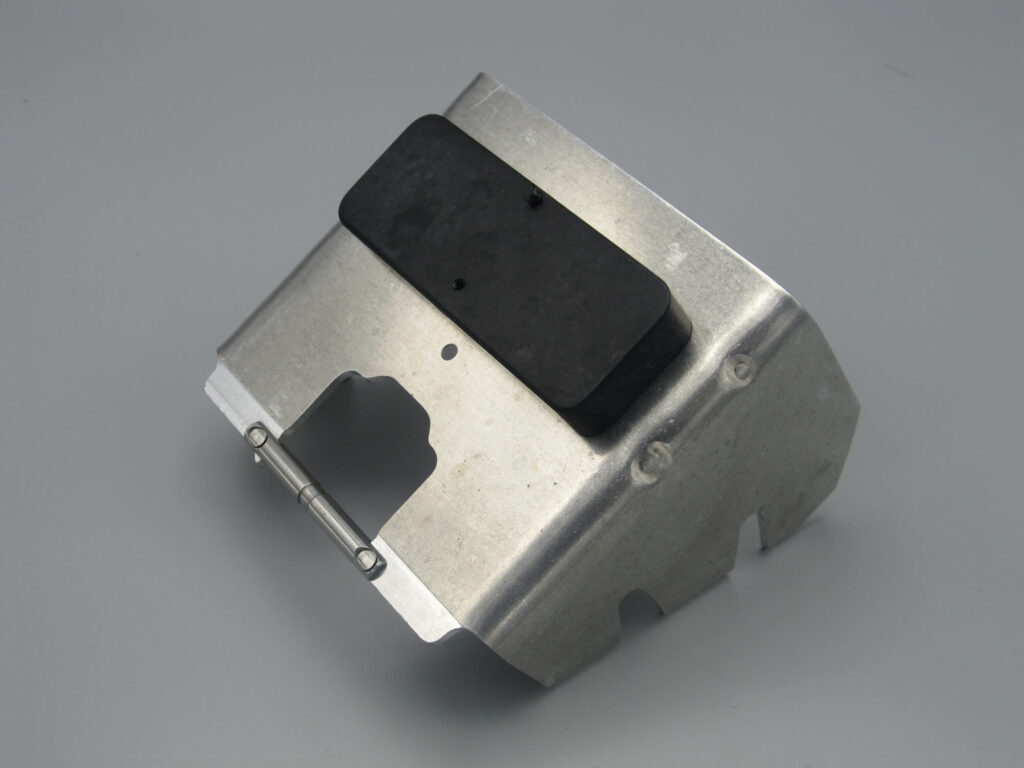 Rad FT.
Designed for the Dynafit Radical ST and FT. but can be used on most any AT binding.
Accommodates the plastic material behind the crampon slot. Almost as strong as the classic. 110 mm and larger comes with larger post to spread the load on the crampon out farther.
Sizing crampons are 2-4 mm larger on the inside than stated width. Do not use crampon more than 10mm over ski waist size.
Comfort
No longer produced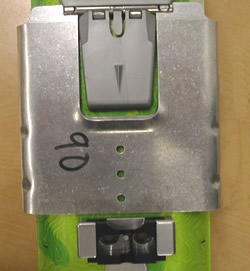 The comfort was produced around 2010-2015 to accommodate a new version of the comfort binding and the new vertical. It proved much weaker than the classic and was discontinued advising owners to cut the rib off instead.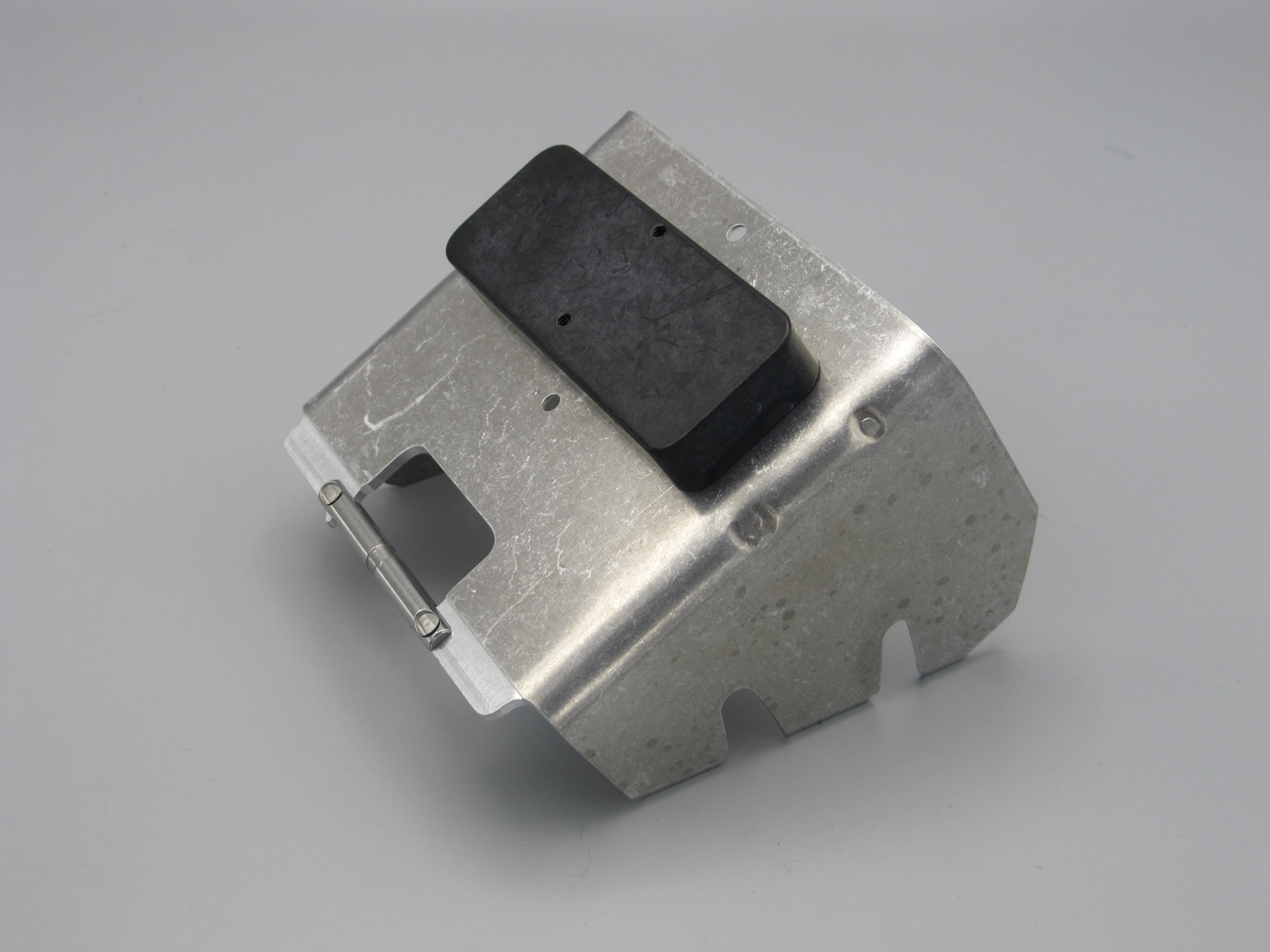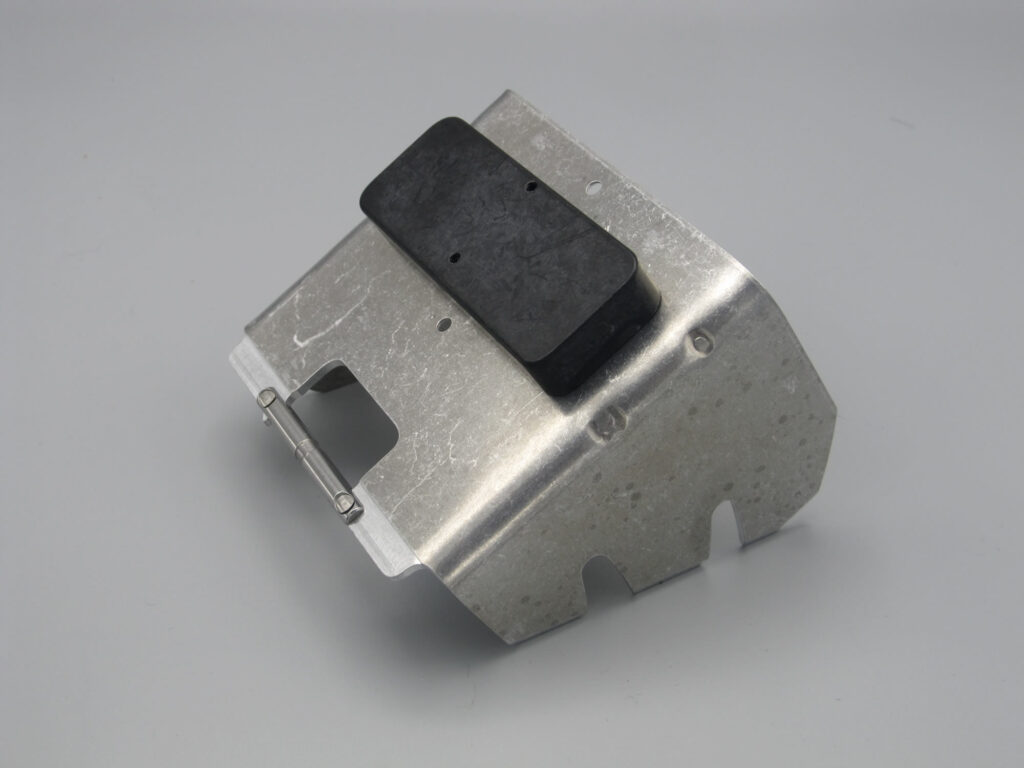 Classic model is our strongest model. Best used whenever you can. On bindings that do not have large extensions behind the crampon slot.
73 mm–$ 53.95  200gms 
83mm –$ 53.95  265gms
90mm — $ 58.95 278gms   
95mm — $ 61.95  287gms
102mm –$ 64.95  297gms 
110mm  –$ 69.95  312gms
115mm — $ 74.95  312gms 
120mm — $ 80.95  320gms
125mm — $ 84.95  320gms 
135mm — $ 85.95  340gms    
All crampons come 2-4 mm wider on the inside than the stated width so they will function on a ski of that stated waist width and smaller. Note: Crampon should not be more than 10mm wider than the waist width of a ski. This prevents damage to the crampon and the best performance in preventing side slip by the crampon.
Actual weights may be slightly higher or lower based on choice of posts.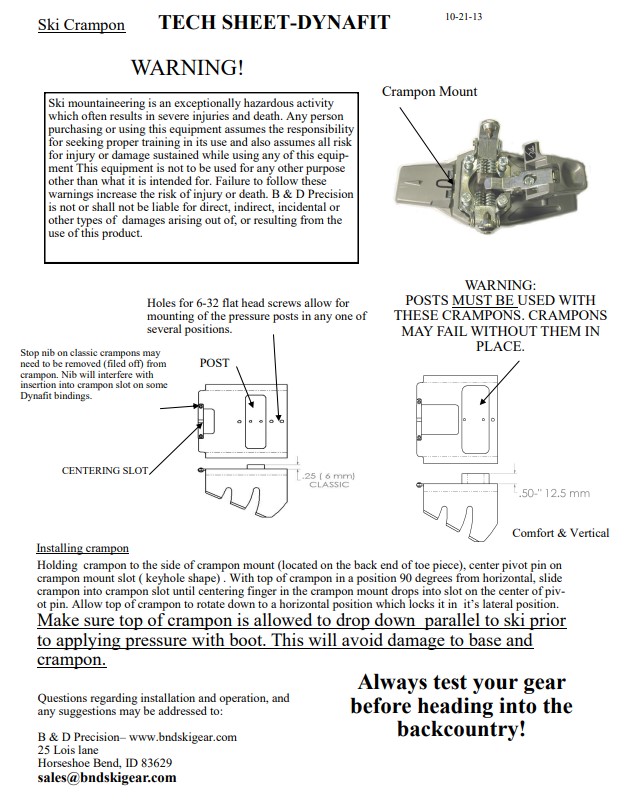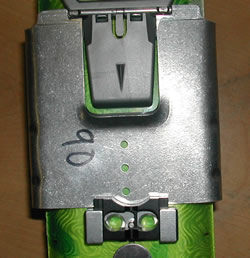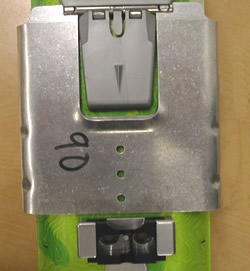 Providing an on the fly static mode crampon locks can provide maximum grip when needed. Only compatible with B & D crampons as most other crampons have a taper on the back.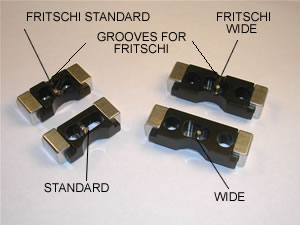 Click above To View Crampon Lock Products
Modifications For Crampons
Some of the newer bindings like ATK ( and rebrands) have a wider crampon mount 1.5″ (38 mm) instead of the traditional 1.4″ (35.5mm). Maybe check your crampon mount. We will do a modification to accommodate this.
Bindings we know are 1.5″
Atomic Backland
ATK R12
Helio 350