B & D makes many different adapters and shift plates to enhance the performance and usability of backcountry bindings. This is a few of them. We do not make products for ski resort bindings.
See Below For Details
2 ways to order. Add to cart, or email us and we will invoice you.
Adapter And Shift Plate Products
22 designs HH/AXL/Vice/ Outlaw/ Lynx Shift Plates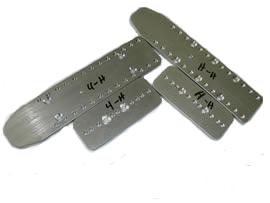 22 designs shift plates allow for the shifting of the binding to provide a more effective position on the ski.
The 6h-6h version mount on the 22 designs 6 hole pattern. The 4h-6h version allow you to adapt from the 4 hole telemark standard to 6 hole 22 designs pattern (email us on this one). Come with screws to mount the binding to the plate.
Axl, Outlaw, Lynx use a 3/8″ long screw.
Hammerhead use a 1/2″ long screw.
Outlaw needs a stomp plate mounted behind the shift plate to allow the cams to activate for step in.
Outlaw version comes with the Stomp plates in picture below.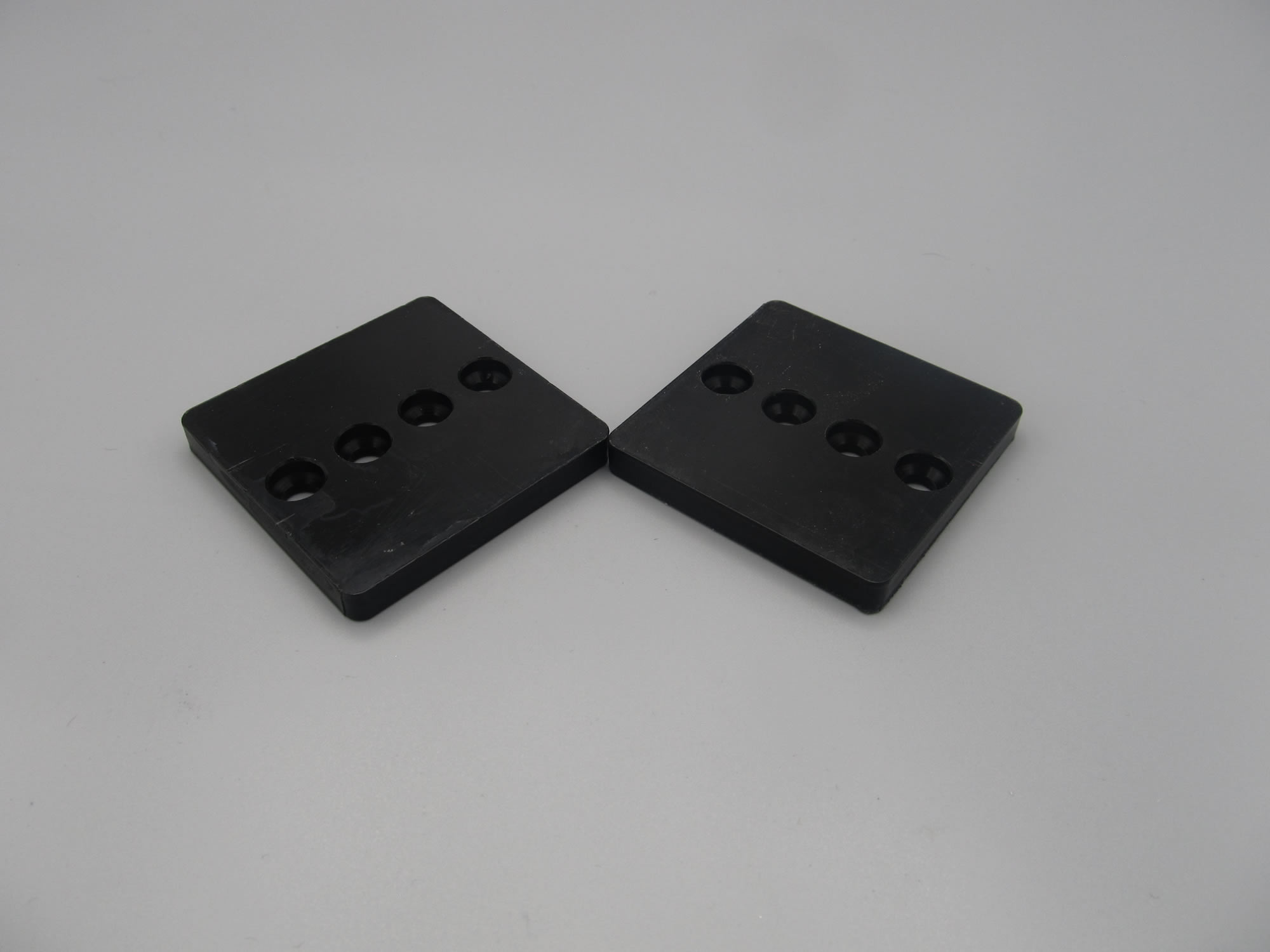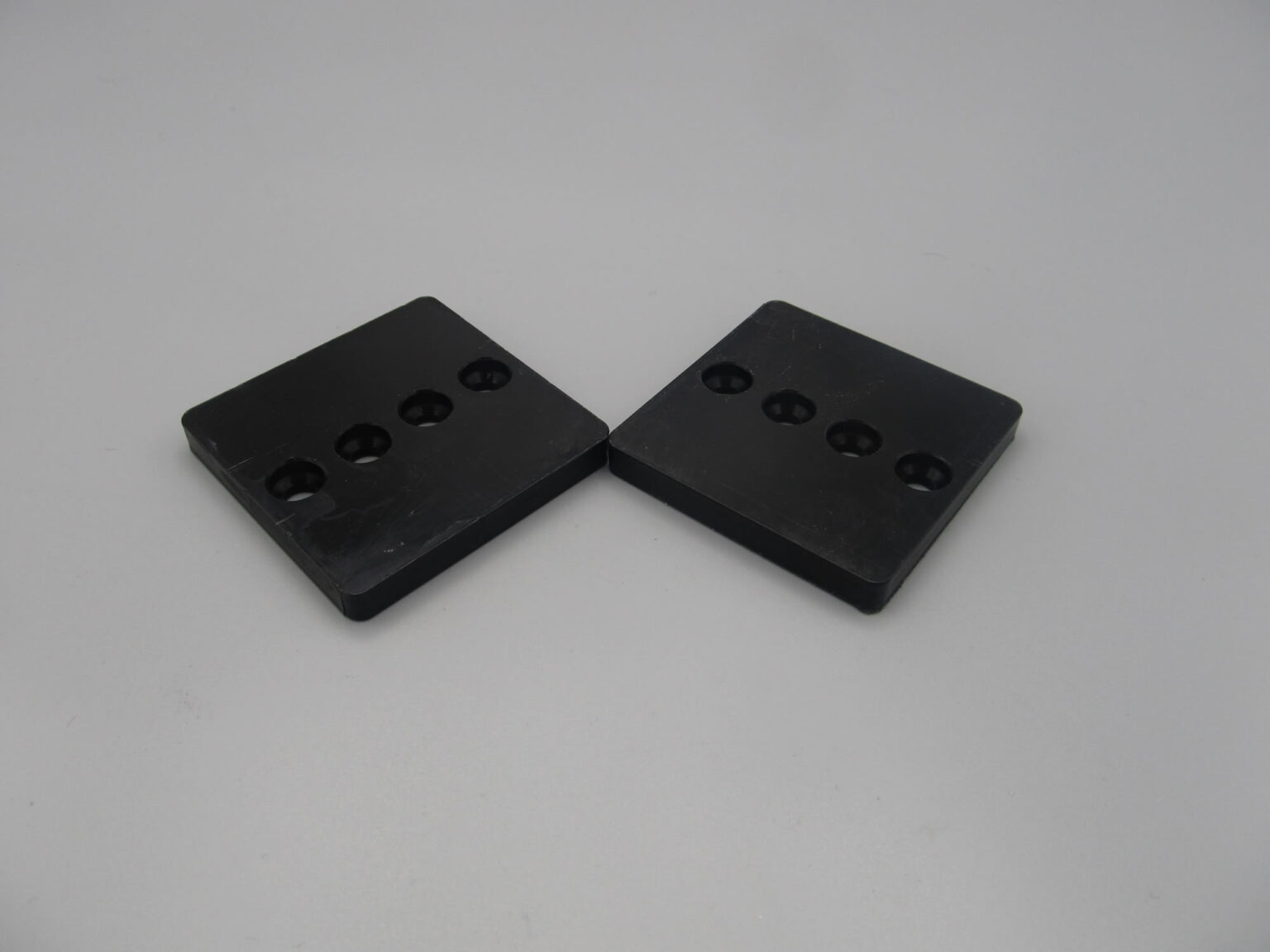 HH/Axl/Vise Shift Plates $92.95
Outlaw shift plates with stomp plates
$105.95
Screws for Insert Skis $0.30 Each
Contact us for additional sizes or custom orders.

22 designs Race plates are 1″  shorter than shift plates with 2 less hole positions . They come with 1/8″ shims to increase the stack height to 3/8″. They utilize 1/8″ longer screws than the shift plates. (1/2″)
 Outlaw version comes with a 3/8″ stomp plate ( shown in the middle ) to allow step in.
Can be purchased without shims and with 3/8″ screws.
Race plates standard no stomp   $109.95
Race plates Outlaw with stomp $119.95
Race plates without shims, no stomp $98.00
 add stomp for $13.00
Tech Toe W/Tele Cable Adapter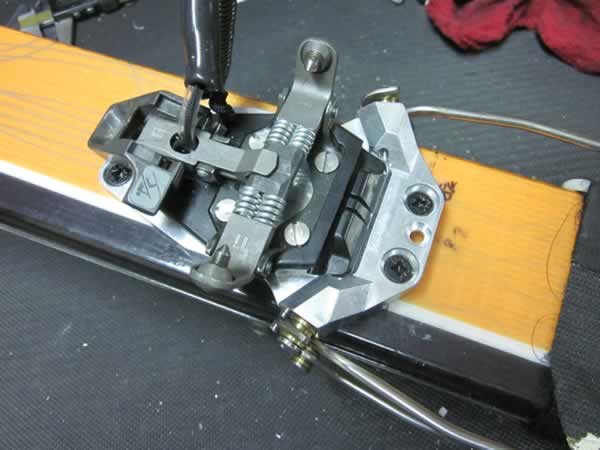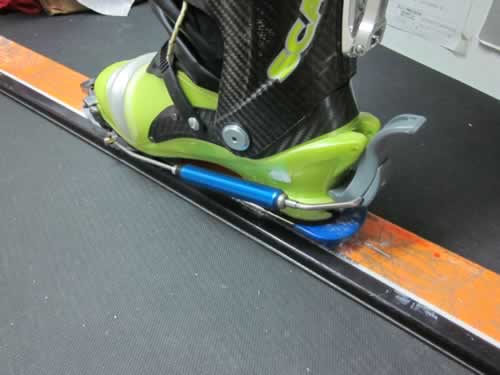 After playing around a few years we finally came up with somthing that fit our criteria and and we really enjoy skiing. A very Smooth progressive heel tension. Full range of motion without the high activity of many current bindings. This is not going to satisfy the needs of the high activity crowd, but is sweet for those that like to feel the skis and have a more free feeling. Best to be skied with cuff unlocked. Best with speed bindings or similar.
Zero friction toe pivot during touring
Lightweight setup
Smooth progressive heel tension
 
No rocker launch
Knee to ski capabilities
8 oz per set. of plates
Our kit avoids the high activeness of similar setups while allowing easy adjustability. This kit was designed to be used with Voile hardwire cables, and Scarpa F1/F3 and NTN boots.
Screws for Insert Skis $0.30 Each
Contact us for additional sizes or custom orders.